13/04/2022
|
Categories: News |
Published by: BTCGOSU |
Last updated: 13/04/2022

Tron and Binance Coin (BNB) are the latest forms of cryptocurrency that have been made available as accepted payment methods at Winz.io casino!
The online casino already boasts an incredible array of different payment methods when it comes to making a deposit or even withdrawing any potential funds that a user may have in their account.
Tron and BNB are amongst some of the most popular options that are currently available in the market, hence why it is no real surprise to learn about this news.
Tron deposit and withdrawal values
Winz.io members who wish to use Tron as their preferred choice of token will be required to deposit a minimum of 10 TRX if they wish to make a transaction, whilst they will not be subject to any maximum deposit limits with each transaction that they decide to make. Additionally, each one that they make will see their account be credited in an instant.
Should they wish to try and withdraw using this popular form of crypto will find that they can make a minimum withdrawal of 15 TRX, whilst a maximum of 148,000 TRX is possible to withdraw in a single transaction. Those that do will be rewarded with instant withdrawals, too!
BNB deposit and withdrawal values
The Winz.io members who wish to play their favorite games at this BTC casino with BNB can experience the same kind of benefits as many of the accepted virtual currency payment options provided, too.
A deposit minimum of 0.01 BNB is required when crediting your account, whilst there are no deposit limits to have been set. Again, any deposit that they decide to make using this particular token will be instantaneous and will be available immediately to use, thus allowing players to enjoy the thousands of games available straight away!
Speaking of an instant, those members that wish to use BNB will also be able to experience the same quickness when they make a withdrawal from their Winz.io casino account. Players can withdraw a minimum of 0.02 BNB, whilst they are able to make a maximum withdrawal of 24 BNB in one single transaction, too!
Tron and BNB are just some of the newest cryptocurrencies to be accepted at Winz.io
Tron and BNB just become some of the latest cryptocurrencies to be added to the ever-growing list of accepted payment methods, with many of the world's most popular and biggest virtual currencies already being accepted.
Players have been able to enjoy the use of Bitcoin, Ethereum, Litecoin, Dogecoin, and Bitcoin Cash for a while, whilst Tether and Ripple have been added in the recent past.
Of course, Winz.io members also have the possibility to enjoy playing their favorite casino games via the use of traditional fiat currencies, with a variety of different payment methods available to use. However, whilst they can enjoy instant deposits, withdrawing any funds that they have can take a number of days as the transactions need to be processed.
A host of benefits can be enjoyed when using crypto
Additionally, there are a number of different benefits that can be experienced when playing at Winz.io when cryptocurrency is being used as payment.
For instance, players are able to enjoy some of the best provably fair games available on the market, with each game allowing individuals to check their authenticity in regards to its randomness and fairness. Moreover, players can enjoy all the benefits that virtual currency and blockchain technology can provide, including a greater level of anonymity and an increase in security.
Relevant news
Crashino: Space Punks Club NFT Giveaway
Crashino already gave away a cool NFT in March but they would not be stopping…
read more +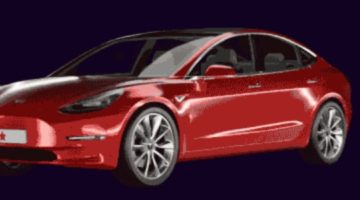 Bitstarz: Grab a Tesla Model 3!
We have recently added a new, long time ago established, casino to our reviewed casino…
read more +
BTCGOSU adds BitStarz Casino
The following statement is primarily addressed to our Bitcointalk community, which we extremely appreciate and…
read more +
BTCGOSU now on Discord
Hey GOSUS, we have just opened our BTCGOSU Discord Server, where we will share updates,…
read more +
Crashino: 1 Million Dollar Jackpot prize waiting to be won
We added Crashino to our site only a couple of weeks ago but the casino…
read more +
500 Casino: $100,000 Easter Raffle
We have added 500 Casino only a few days ago and we are happy to…
read more +