11/02/2022
|
Categories: News |
Published by: csmiami |
Last updated: 10/02/2022

Continuosly improving their platform and adding new features; crypto casino Betfury has once again launched a new VIP bonus feature!
This newly launched feature is only available for users with a VIP 5 or higher rank; that is, users with over $50.000 wagered. To activate this bonus, you need to have wagered at least $1.000 in the last 7 days; and you will be able to choose from 6 different cryptocurrencies to receive this bonus.
There is also an interval in which you will be able to claim the bonus; varying from every 10 minutes to every 24 hours for the 7 days the recharge lasts. There is one disadvantage to this though; if you choose the long periods, you will get a reduction of the total claimable amount. The difference between claiming every 10 minutes or 24 hours is a 25% reduction; so a bit of planning may be required to maximize this promo.
You will also get different bonus amounts depending on your level! If you reach Rank 16 or above, you will get twice the amount someone with the same wagered amount but on Ranks 5-7!
Go to Betfury nowGo to Betfury now
Relevant news
Stake: Super Bowl LVI – 2x Promotions!
With a new promotion for the 5th day in a row; Stake has announced a…
read more +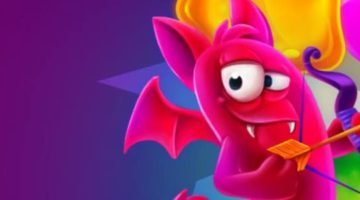 Wildcoins: Sweet 300FS on Valentine's
February 10; less than a week to go before the most romantic day on earth…
read more +
Stake: UFC Split Decision Insurance
Stake is once again bringing us a new promotion in the UFC. Not just in…
read more +
Stake: Adesanya vs Whittaker 2
Who doesn't like a good rematch? We can all agree that rematches when it comes…
read more +
Betchain: Reload Wednesdays
Once again, we find ourselves in the middle of the working week for most people:…
read more +
Club Riches Casino: Slot of the week
Following our effort to bring you guys more content from some maybe less known casinos;…
read more +