13/02/2022
|
Categories: News |
Published by: csmiami |
Last updated: 11/02/2022
Have you ever thought most promotions are focused on Slots players? Fear not then! Stake has your covered too!
The Level Up promotion works for both Slots and Sportsbook players; following the same principles: you have a target multiplier on X, get them all and be part of a $5.000 prize pool.
In this particular case, instead of getting a multiplier on one particular slot; you will need to get it on a Sport/Event! The rest is really as simple as with Slots! Having said that, target multis are the following:
NBA x1.8Tennis x1.9Superbowl x2EPL x2.2UFC x2.5
The minimum bet has to be of at least $5; but both live and pre-match, single or multi will qualify.
Go to Stake nowGo to Stake now
Relevant news
Stake: The Level Up
Another weekend, and we are once again in the middle of a new Level Up…
read more +
Betfury: Weekly Fury Charge bonus
Continuosly improving their platform and adding new features; crypto casino Betfury has once again launched…
read more +
Stake: Super Bowl LVI – 2x Promotions!
With a new promotion for the 5th day in a row; Stake has announced a…
read more +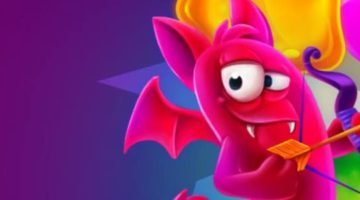 Wildcoins: Sweet 300FS on Valentine's
February 10; less than a week to go before the most romantic day on earth…
read more +
Stake: UFC Split Decision Insurance
Stake is once again bringing us a new promotion in the UFC. Not just in…
read more +
Stake: Adesanya vs Whittaker 2
Who doesn't like a good rematch? We can all agree that rematches when it comes…
read more +