14/02/2022
|
Categories: News |
Published by: csmiami |
Last updated: 14/02/2022
It's not always the biggest crypto casinos that have the sweetest promotions. It's true that since they do have a higher user base and signifincantly more money; they can offer better terms overall. However, we love all of our published sites (or most of them at least), and that's the reason we are going to talk about a deposit bonus from 24k Casino today.
And what would that promotion be? As the title goes; you will get a 50% of any deposit you make using any cryptocurrency, with a minimum of 20UDST equivalent amount; and up to 1000$/€. This bonus carries a wagering requirement of x35; so if you go for the maximum (those 1k), you'd need to wager 35k to unlock the whole bonus.
There is no indication on their TOS about using multiple bonuses at once; so if you were to deposit those minimum of $20 every day; you could get this 50% promo (extra $10) and the daily 50 Free Spins!
Go to 24k Casino nowGo to 24k Casino now
Relevant news
Stake: EPL 15′ Special
There's plenty of promotions crypto casino Stake currently offers. In fact, we could write about…
read more +
Stake: The Level Up Sports Edition
Have you ever thought most promotions are focused on Slots players? Fear not then! Stake…
read more +
Stake: The Level Up
Another weekend, and we are once again in the middle of a new Level Up…
read more +
Betfury: Weekly Fury Charge bonus
Continuosly improving their platform and adding new features; crypto casino Betfury has once again launched…
read more +
Stake: Super Bowl LVI – 2x Promotions!
With a new promotion for the 5th day in a row; Stake has announced a…
read more +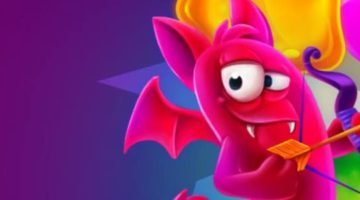 Wildcoins: Sweet 300FS on Valentine's
February 10; less than a week to go before the most romantic day on earth…
read more +